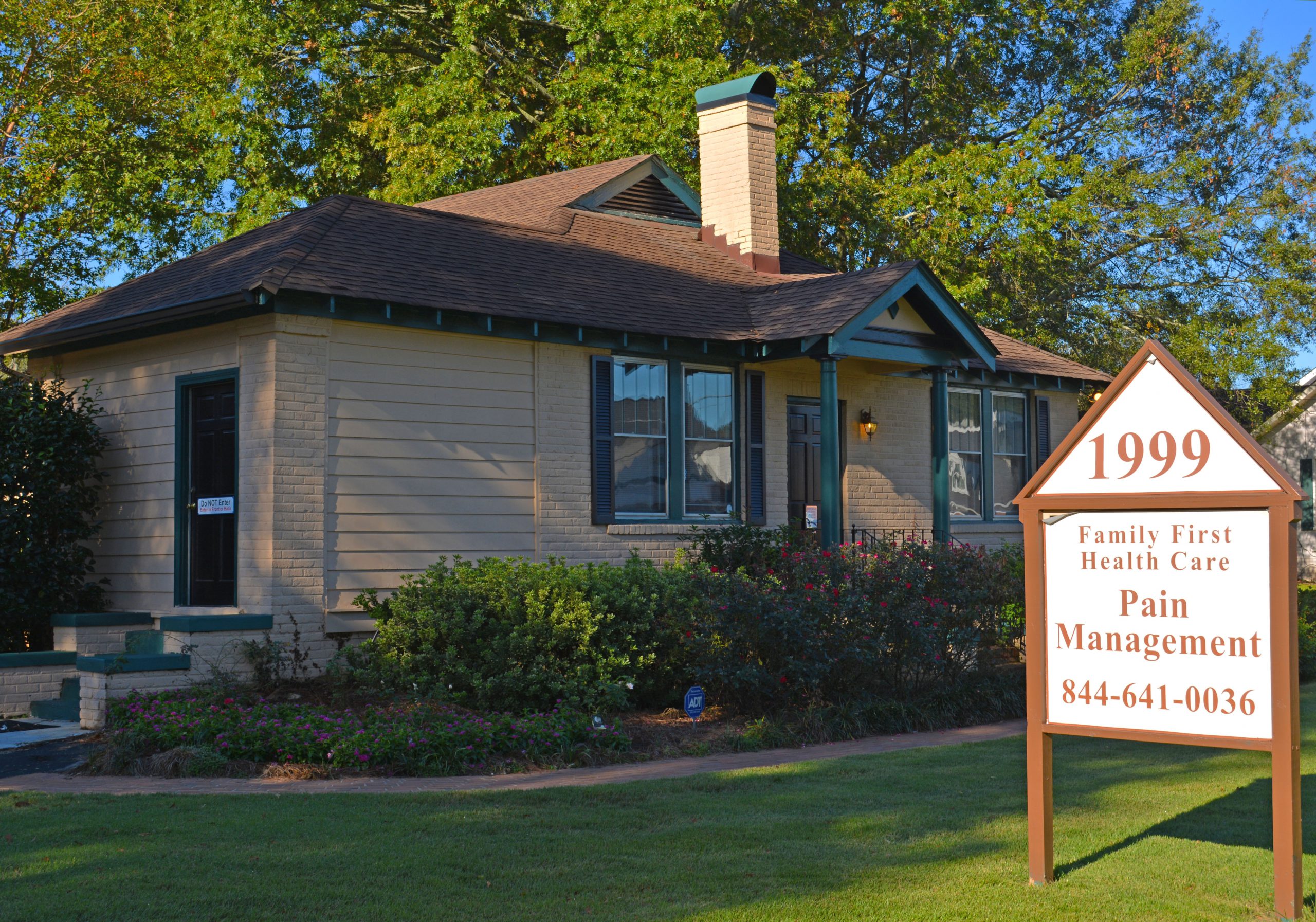 Family First Healthcare
Pain Management
An Athens Heart Center & Specialty Clinic
Here's our Guarantee to You...
Specialized Care
We guarantee a personalized approach to your pain management care. All pain is different, that is why we promise a specialized approach to yours. We pay close attention to detail and get you the relief you need.
Family First
We guarantee that we will treat you like family. We will never shame you for your pain, never. We treat our patients with kindness and respect and want them to leave knowing we have their best interest in mind.
Quick Results
We guarantee we will work to help you find relief from your pain as quick as possible. Helping you manage your pain is our top priority and we can promise that we will work to reduce or eliminate your pain.
Are you searching for relief from chronic pain?
It's OK. You're not alone. In fact, most of our patients tell us they have had to deal with their pain for quite some time.
The way you're feeling right now is the way most of our patients felt before they came to see us.
They tell us, "I'm a little nervous..."
Nervous about being JUDGED or SHAMED... "You're not REALLY in pain! You're FAKING!"

Nervous about their pain being UNTREATABLE... "Sorry, you'll just have to LIVE WITH IT.."

Nervous about DRUG ADDICTION... "We'll just give you some PAIN MEDICATION."

Nervous about how LONG it will take for relief... "We'll have to see you 10 MORE TIMES..."
And, of course, nervous about how much it will cost to get relief from their pain.
But, after they come to see us, they realize all their nervous butterflys were false, monsters in their own mind.
They find that their nervousness that was holding them back from finally being free from their pain, were NOT the truth.
Not at Family First Healthcare Pain Management.
Click below to tell us about your number one pain problem
Take The First Step to Becoming Pain Free Today By Calling...
or
Send a Message